Select academic and literary publications
"Navigating the Pandemic" in Ventilator-Assisted Living 35.1 (Feb.): 1-2.
"Aloe Farmer" in Fine Lines 30.1 (Spring 2021): 149-50.
(intended version; published one had editing errors)
"No Blubbering" in Fine Lines 29.4 (Winter 2020): 151-53.
"Phoenix" in Fine Lines 29.4 (Winter 2020): 154.
"Plums" in Fine Lines 29.3 (Autumn 2020): 119.
"Evening Song" in Fine Lines 29.2 (Summer 2020): 143-44
"Guadelupe Devotee" in Fine Lines 29.1 (Spring 2020): 172-73,
"Ave Maria" in Fine Lines 28.4 (Winter 2019): 184-85.
"Knowing They Fathers" in Fine Lines 28.3 (Autumn 2019): 134-36.
"Inspiration to Self" in Fine Lines 28.2 (Summer 2019): 166-68.
"Homesteading: How Paragons Prevail" in Fine Lines 28.1 (Spring 2019): 164.
"Our Antique German Nightstand" in Fine Lines 27.4 (Winter 2018): 174.
"Aspects of Love" in Fine Lines 27.3 (Autumn 2018): 176-178.
"Were I Michelangelo" in Fine Lines 27.2 (Summer 2018): 121.
"With Admiration, Appreciation, and Affection" in Fine Lines 27.1 (Spring 2018): 169.
"Trade" in Fine Lines 26.4 (Winter 2017): 139-143.
"Awaken Your Muses" in Fine Lines 26.3 (Autumn 2017): 156.

"Rock On!" in Fine Lines
26.1 (Spring 2017): 82-86.
"
You Are Worthy
" in
Fine Lines
25.4 (Winter 2016): 103-109.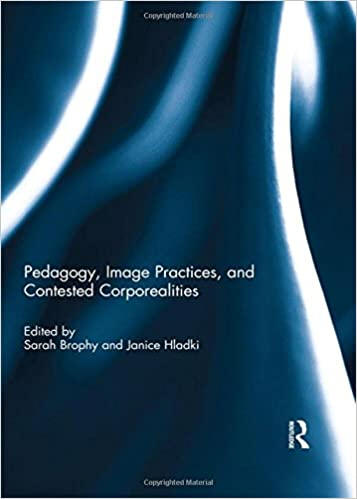 "Augmented Spirit/Extreme Embodiment: A Mapped Landscape of Vent Life" in Pedagogy, Image Practices, and Contested Corporealities, eds. Sarah Brophy and Janice Hladki: (New York): Routledge, Taylor & Francis, 2015. 33-48.

"'Like One Happy Family': Mary Peabody Mann's Method for Influencing Reform" in
Re-Inventing the Peabody Sisters
, eds. Katharine Rodier, Julie E. Hall, and Monika Elbert: (Iowa City): University of Iowa P; 2006. 91-107.

"'All Things Are Different Appearances of the Same Emptiness': Buddhism and Jack Kerouac's Nature Writings" in
Subterraneans and Celebrities: Reconstructing the Beat Generation
, ed. Jennie Skerl (New York): Palgrave Macmillan-St. Martins; 2004. 169-185.

"Going to Class With (Going to Clash With?) the Disabled Person: Educators, Students, and Their Spoken and Unspoken Negotiations" in
Embodied Rhetorics: Disability in Language and Culture
, eds. James C. Wilson and Cynthia Lewiecki-Wilson (Carbondale): Southern Illinois UP; 2001. 273-308.
"John Lothrop Motley" in The American Renaissance in New England: Dictionary of Literary Biography 235, eds. Joel Myerson, Wesley Mott (Detroit): Gale Publishing, 2001. 274-280.
"The Religious Imagination in Margaret Fuller's 1844-1846 Tribune Writings: Re-visioning American Society and Politics" in Margaret Fuller Society Newsletter 9.1-2 (Winter 2001): 5-7.
Rev. of American Exceptionalism, by Deborah L. Madsen in South Central Review 17.3 (Fall 2000): 146-148.
"William Douglass O'Connor" in Walt Whitman: An Encyclopedia, eds. J. R. LeMaster and Donald D. Kummings (New York and London): Garland, 1998: 476-477.
"ARLS Embraces a Logo in Its Eighth Year" with Susan Rushing Adams and Kathleen Smith, and "Wilder Family Funds New Publication for ARLS Members" in American Religion and Literature Society Newsletter 1.1 (Spring 2005): 1-3.