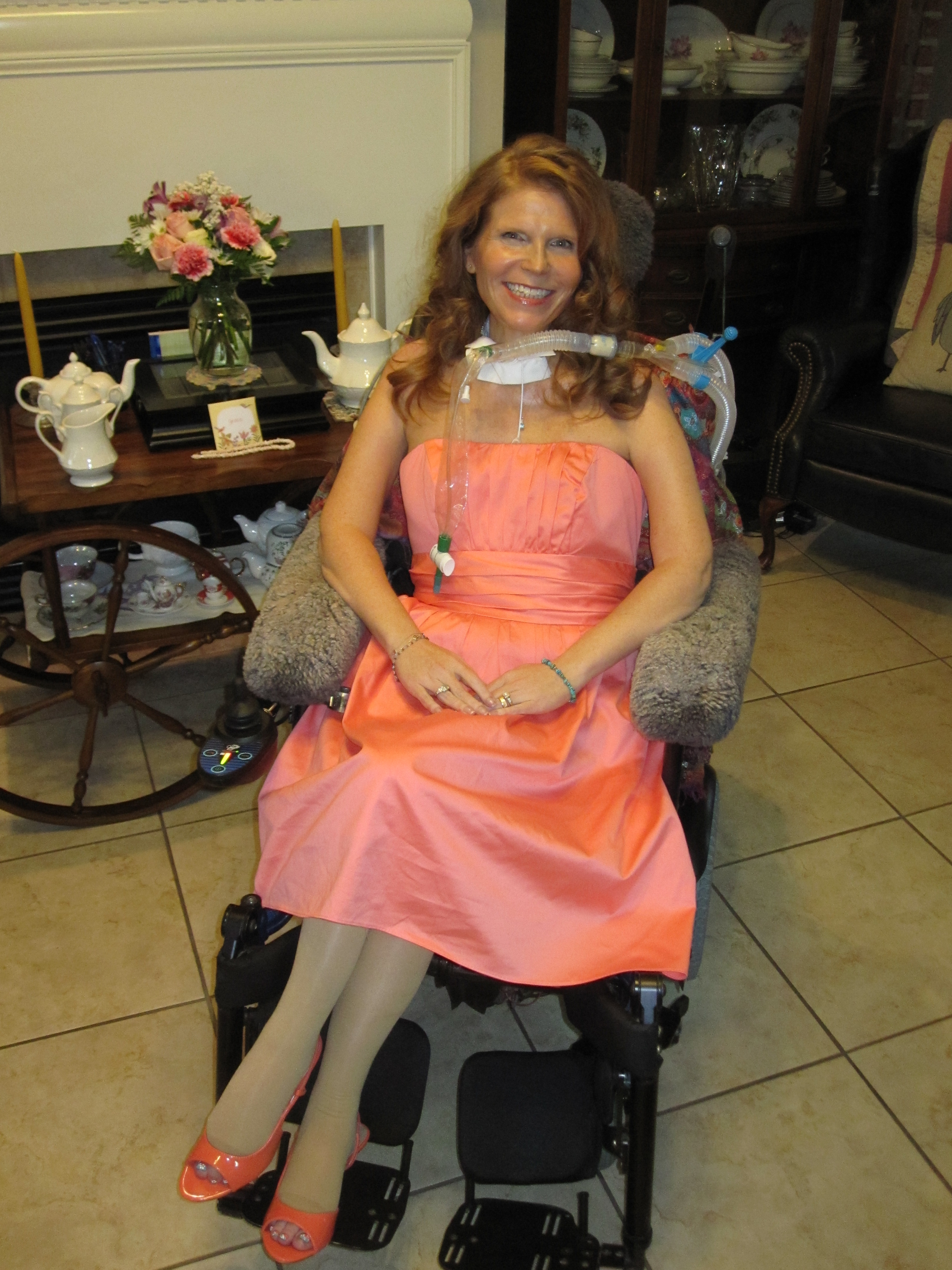 About Deshae
Deshae was born at a U.S. Army hospital in then-West Germany. At age 5, surface symptoms began to appear that were the first signs of a severe variant form of Limb-Girdle Muscular Dystrophy. (It is LGMD 2D (AR), with alpha sarcoglycanopathies p-R77C and p-R98H.) This congenital disease causes muscle tissue to deteriorate and prevents it from rebuilding. At age 17 she could longer walk, and at 31 she no longer had the pulmonary capacity to breathe on her own on a consistent basis. The disease affects every aspect of Deshae's life, but it is not how she defines herself.
Most of Deshae's life has involved learning and teaching. She she loves the pursuit of intellectual inquiry and facilitating that process for others. From kindergarten through her doctoral studies, Deshae made an 'A' for every course for each course of study. Upon receiving her Ph.D., she had completed her formal education but not her commitment to being a student of life and ideas. She has traveled extensively across the United States and to several foreign countries, completed three university degrees, and taught at the university level since January 1993.
Having been forced to retire from full-time teaching in 2001, she continues to teach part-time and to write. She spends the majority of her time dealing with health care issues necessary to allow her avocation of teaching and writing. Besides conducting classes on spirituality, her most recent project is a compendium of essays and poetry for future publication. Her pastimes include conversing with friends and family, studying spirituality, listening to music, engaging in wine-tasting, and sunbathing.
Deshae also served on the Louisiana Developmental Disabilities Council. The Council's mission is to advocate for and support people with developmental disabilities to exercise control over their lives and participate fully in the community. The Council voted on Deshae's membership in October 2011. As a non-voting member Deshae Lott began participating on the Council in January 2012. She was officially appointed by Gov. Bobby Jindal in January 2013 and ended her service at the end of July 2014. From July 2013 on she served on the organization's Executive Committee and headed its Committee on Self Determination/Community Inclusion/Housing.
Deshae is married to Jeffrey Sadow, webmaster for this site and interjector of the aggrandizement that appears about her throughout it. They are 10th cousins thrice removed. Deshae also is the 9th great grandniece of Benjamin Franklin, the 12th great granddaughter of Mayflower passenger George Soule, the 8th cousin thrice removed of Pres. George Herbert Walker Bush, and the 9th cousin twice removed of Pres. George Walker Bush.



for iPhone, iPod, or iPad
(ISBN:

9781257564705)

Read more about Deshae and of her life philosophy in her first essay collection, Lemonade for Sale.
More about Deshae